AMT Motorsport C5/C6 Vulcan Motor Mounts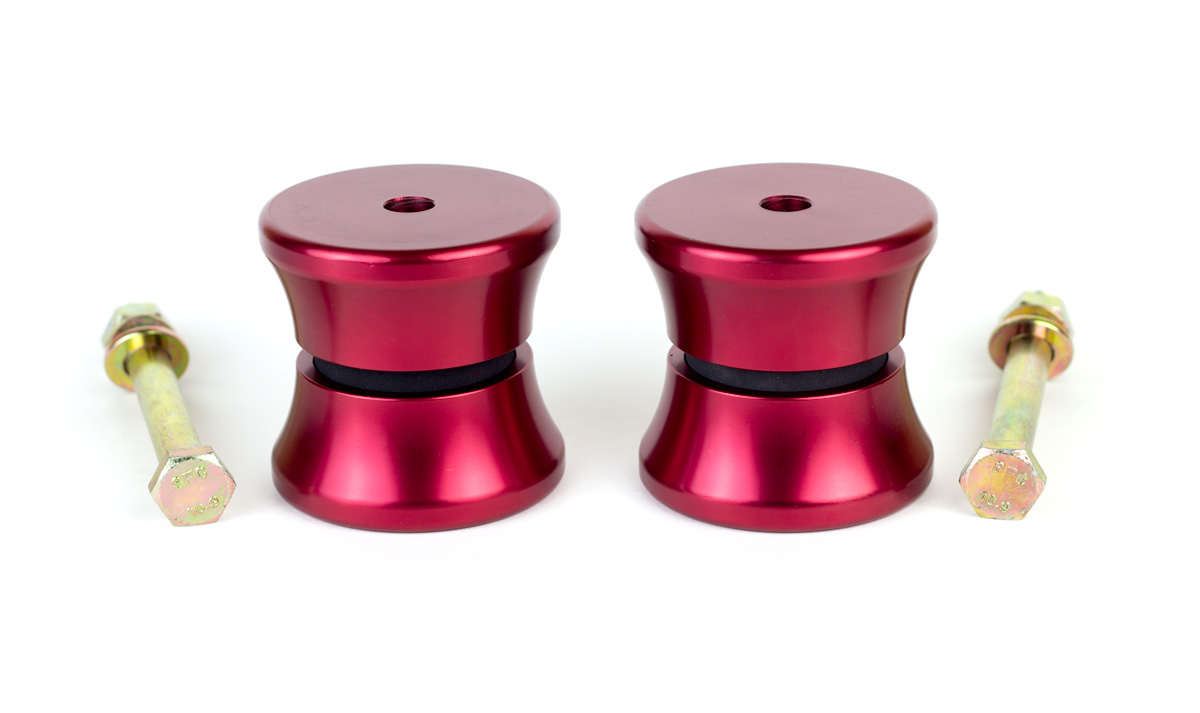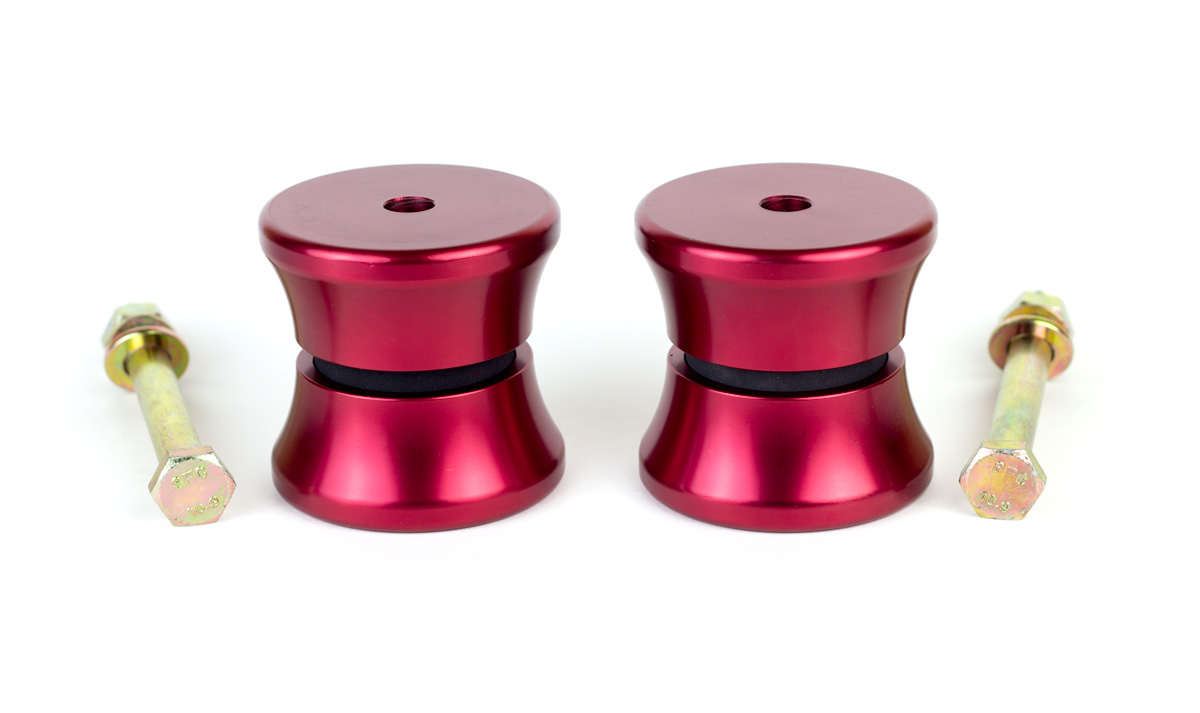 AMT Motorsport C5/C6 Vulcan Motor Mounts
Not a lot of thought is given to Corvette motor mounts until it's too late. The stock motor mounts are gushy pillows of rubber filled with oil. Over time being exposed to heat and engine movement these mounts begin to deteriorate and eventually crack, spewing oil underneath your car. That gushy feeling of the stock mounts is amplified into a dangerous situation of your engine moving all over the engine bay. The car should not be driven in this state.
AMT alleviates this concern with our two-piece Vulcan Motor Mounts. Two machined and red anodized 6061-Aluminum cups capture a custom machined piece of vulcanized rubber (street name: hockey puck) to eliminate engine shake. Vulcanized rubber has a much higher working temperature than standard polyurethane mounts, so these mounts stand up to all the heat your engine bay can throw at them. No need to wrap them in heat tape to keep the "pucks" in tact. We guarantee these mounts for as long as the Earth revolves on its axis, and if any part ever fails we will replace them at no charge.
In addition to being the last motor mount you'll ever need to buy, these mounts are much stiffer than stock, eliminating engine movement during performance driving. This difference can be felt on the racetrack, the drag strip, and during spirited driving. The trade-off is a little more noticeable NVH but it's only really perceptible at idle and over rough roads. Our mounts also allow more room for oil lines to be run while using a dry sump, and they attach to the engine mount brackets and cradle with included Grade 10 bolts and hardware. You can crash your car into a wall at at least 37 mph and re-use these mounts after the front end of your car is rebuilt. Ask us how we know. Lastly a full color, high quality instruction manual is included to guide you through the installation process.
As always, all machined parts are made in-house at our facility in New York, USA. We control all aspects of manufacturing and quality of our parts which is why we are proud to offer our Lifetime Guarantee.
Lifetime Guarantee - If you manage to fail any part of our Vulcan Motor Mounts for any reason at all, we will replace the damaged parts free of charge - no questions asked.